Weelo IN is the tool that allows to implement a Weelo bicycle parking station anywhere: traditional bike parking stations, garages, shops and other existing spaces. The Weelo IN device is easy to install and allows to turn any available space into a Weelo bicycle parking station, accessible with our app and included in the existing bike parking network.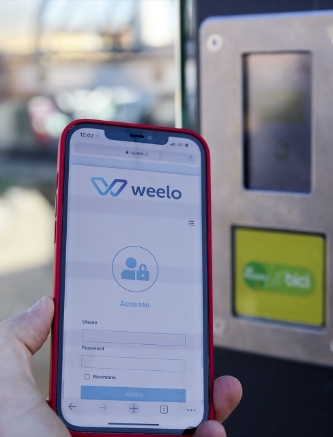 A solution for every station.
Weelo IN can be adapted to every structure that needs an extra gear to become a complete and secure bicycle parking station. We will examine your structure and integrate it with what is missing: from the automated access to the sensor system, from the software to the entrance devices. We can install all these elements or integrate only the missing parts.
Registered users access the reservation panel, where they can choose the bike place and the day (or days) of the reservation. Reservations can be made for single days or for longer periods. Regular users can benefit from long-term memberships (weekly, monthly etc.), which are back-end configurable; the relevant prices are freely configurable too.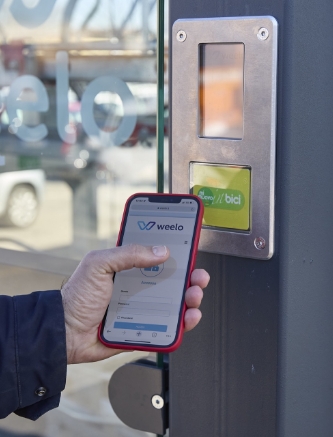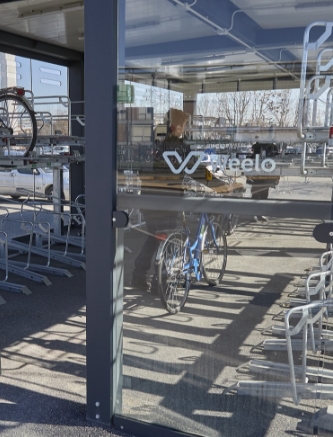 Each bicycle parking station equipped with our Weelo IN is specifically configurated so that users are able to know the number of available places and, above all, they can reserve their place among the available ones choosing directly from the APP.
With Weelo IN, prices can be configurated in a completely customized way: thanks to our Weelo app, users will be able to pay the established price and park their bicycles for the time needed.